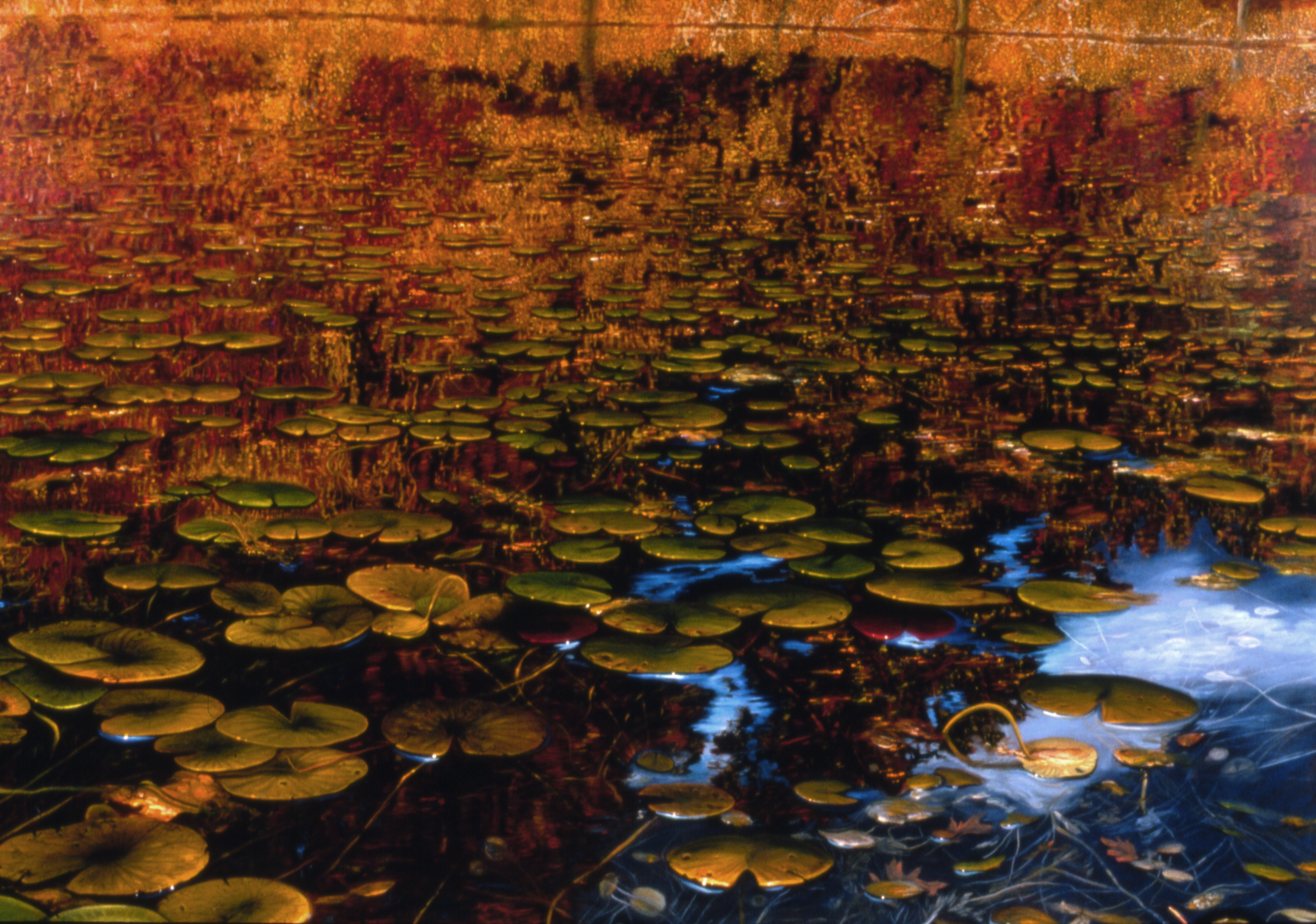 This series of over 75 paintings of water lilies of which this group is part was executed chiefly in the 1990?s. Of all these images there is only one painting which has not been exhibited and sold and thus still available. The series came out of the relaxation and leisure activity of fishing. In the incredible number of lakes in Michigan, I became fascinated by the beauty of the water flowers which are abundant in the shallower regions of the lake.

Although years ago, there were many lakes that featured the American Lotus which is huge in blossom size as well as huge pads, now I can find only a single lake in Michigan that has them in abundance.

Getting to know the types of lilies and the variations that exist in both blossoms and pads is a visual treat. The character and environment that these lilies exist in is varied and beautiful-sunken trees, duck weed, sticks, murky water, algae all provide a rich and varied backdrop.
---