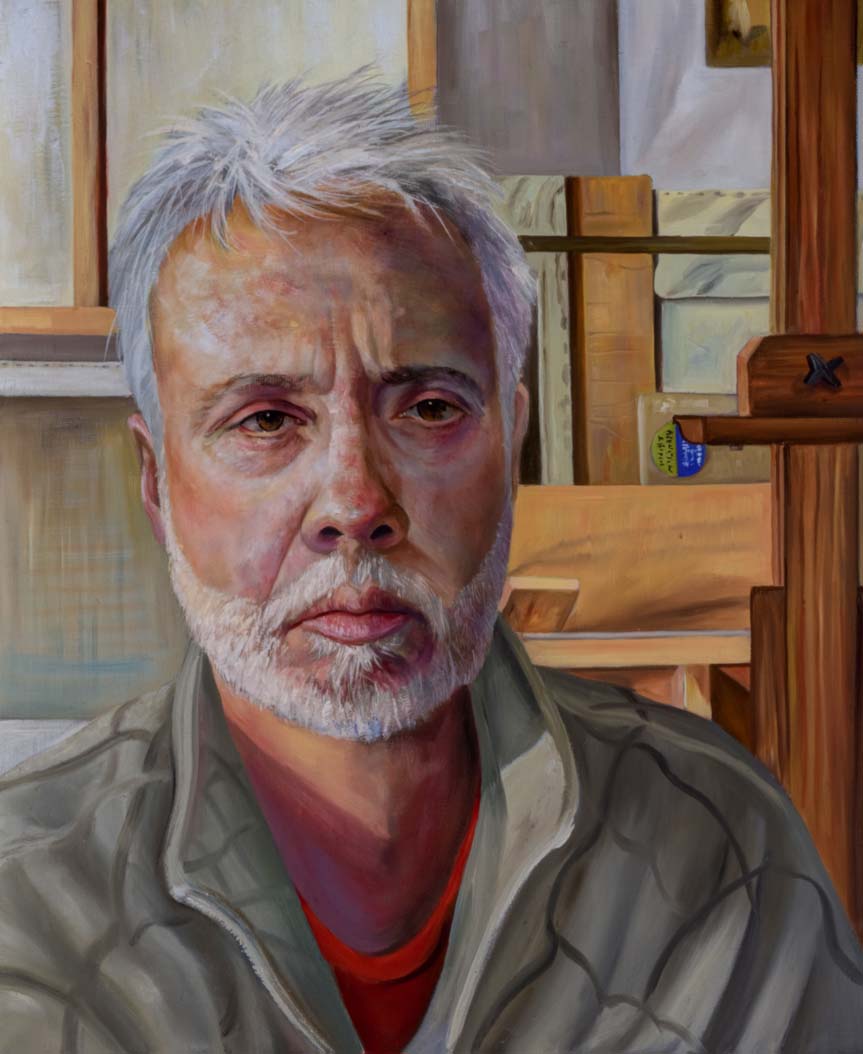 Kenneth Freed was born in Dayton, Ohio and moved to Battle Creek, Michigan at the age of 14.  He started painting at 15 and was the youngest artist to have a one-person show at the Battle Creek Art Center.  Before undergraduate school, Freed had produced nearly a hundred paintings and several hundred pastels and drawings. He attended Davidson College and received a B.A. Degree as one of the first art majors in the history of the school.  During graduate school, Freed won purchase awards in several national painting, print and drawing exhibitions as well as grants.  He received a MA from SUNY Oswego and a MFA from Western Michigan University.  As a professional artist, Freed has had exhibitions in many parts of the country and has won over thirty purchase and cash awards in competitions.
He has been a full-time painter for over 30 years. In 1988 Freed studied privately with Gregory Gillespie at his studio in Belchertown, MA as part of his continuing education.  A further part of his personal development has been the study of historical painting technique and painting strategy.  Teaching and giving back has been an important priority as well.
Consequently, Freed developed a three year apprenticeship program through his studio with many of his graduates going into successful full-time painting careers.  In addition, he has taught for nearly three decades at the Kirk Newman School at the Kalamazoo Institute of Art to full capacity classes each session.  He has received many private and public portrait commissions including the Irving Gilmore Commission for the Gilmore Theatre Complex for Western Michigan University and recently completed an 8' x 20' mural on panel for Community Inclusive Recreation, Battle Creek, MI.  His work may be found in many public collections including museums, college and corporate collections.  His work was exhibited in 2001-2004 at the Navy Pier International Exhibition in Chicago.
At present, Freed remains an active full-time painter who treasures his independence and chooses his content in painting to please only himself. He has selected commissions that are of interest and has actively sold his work over the years. He feels that gallery representation is of limited use to the contemporary artist and as such has marketed his works directly to patrons.
His work is representational with an emphasis on the observation of abstract properties of form and color within the naturalistic orientation. Much of recent work is portraiture, figure paintings and self portraiture. New work includes egg tempera, casein/oil emulsion as well as oil paintings.